Description
Inspired by the principles of physics, the Marble Perpetual Machine is a masterpiece of kinetic sculpture. With its intricate metal tracks and precision-made metal balls, it operates silently without any external power source or batteries, demonstrating the principle of conservation of energy and the transfer of momentum. Whether you're a physics enthusiast or just appreciate beautiful design, this desktop sculpture is sure to captivate and inspire.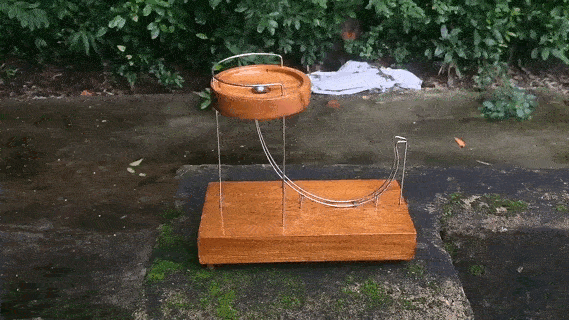 The Marble Perpetual Machine is a stunning desktop kinetic sculpture that showcases the elegance and beauty of perpetual motion.
Made with high-quality marble and metal materials, this sculpture is durable and built to last.
With its mesmerizing perpetual motion, it provides endless entertainment and inspires curiosity and wonder in all who behold it.
The Marble Perpetual Machine operates silently and requires no external power source or batteries, making it a convenient and eco-friendly decorative item for any space.
Suitable for all ages and educational purposes, this sculpture is easy to assemble and disassemble, making it convenient to transport and store.
Packing list:
Perpetual Motion Machine*1+Ball*5