Description
Overview:
1. 3D Air Cushion Design: This brush has an oval base and a soft cushion base, wide comb teeth, which will not hook or pull when combing or styling wet or dry hair.
2. Suitable for Massage: Designed brilliantly to minimize pain and to protect hair against split ends and breakage, ergonomic, massage the scalp with each use, promote blood circulation, and keep you in motion.

3. High Quality: The bristles are long enough to massage the scalp, increasing circulation and helping healthy hair growth. The easy-to-use handle ensures it will never slip out of your hand.
How To Use
1. Comb your hair gently.
2. Press the button to release hair.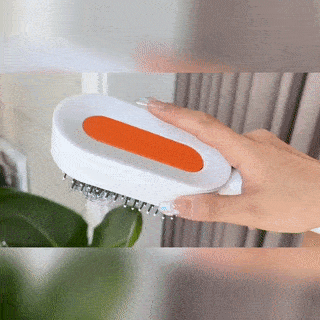 Packing list:
Comb x 1
Or
Comb x 1 + Base x 1